We Are
an Agency of
Authenticity
Because consumers and employees don't connect to corporate bombast and marketing puffery. They want the real you. We delve deep into the soul of your brand. Your product. Your service. We shine a light around and rifle through your drawers. Examining and cross-examining. Leaving no stone unturned. Then we tell your customers what we found. Real. Raw. Effective.
Brand Resets,
Product Launches
& Business Problems
in Between
We're a boutique marketing agency. Spry and brainy. Irreverent and respectful. Full-service and short-order. Doting on global brands and startups. Rabidly committed to our clients. Strategy comes first. Followed by strategy, strategy, and flawless execution.
Call us. And the next thing you know, some of the best minds—in advertising, graphic design, writing, media and public relations—will be working for you. Working to increase your sales, profits and reputation. Working to solve your problems. Working to tell your story.
Client List
Some brands we've worked with over the last 27 years.
PRINCIPALS WITH
PRINCIPLES
After over 20 years together, we know what works for us. We take on only specific clients. Those we believe we can deliver our absolute best work. Which is why the core team for every client is our core team. Sure, we have other top-notch, specialized talent. But when it comes to strategy and service, you get the best we have. Every time.
Founder. CEO. Chief Strategist. Speaks around the country about strategies to strengthen sales, profits and reputation. Speaks around the office. Speaks with his two boys. Speaks a lot in general. The eternal optimist. Except about Old Yeller. Often quoted in places like the Wall Street Journal, Fox Business and Health Leaders, and elite marketing circles. Well… elite-ish.
Executive Creative Director. Strategic thinker. Volleyball player. Molto creativo. Spearheads strategies to stand out of the clutter. Asks questions others are afraid to ask. Which means she looks for answers others don't have yet. And when she's not talking with clients, she's talking to herself. And listening intently. As usual.
COO. Project manager. Culture fosterer. Cracker of the proverbial whip. Developed management system to complete projects 60% faster than the industry standard. Once waited in the car for over three hours at one of her daughter's events. But never makes clients wait. The Swiss Army knife of marketing professionals. Flexible. Adaptable. Ticklish.
CFO. President. Efficiency specialist. Producer. Director. Measures marketing results because she likes it. A driving force in maximizing clients' profitability. Throws a mean dinner party. In a nice way. Yogette. The ultimate connector of dots. Related to John.
A Place
for Thinkers
THE HEAVYWEIGHTS has been housed in a former automotive factory since 1998. Our first few weeks of renovation were spent cleaning up brake dust and industrial waste. We're still cleaning dirt from under our fingernails.
We used non-traditional materials, such as scrap sheet metal for trim, to save money. Real innovation, we believe, comes from the perspective of scarcity.
Our high ceilings give the feeling of unlimited possibility.
In the conference room, bare light bulbs are covered by cotton lanterns. The chairs are from a flea market and the table is made of plywood. We took the idea of a round table and collapsed it so there's no head. Everybody can make contact with everyone else. Everyone can contribute a great idea.
As a rule, employees must change desks every four to six months. We are certain that when you move, you unburden yourself with things you no longer need to drag around.
Our CEO doesn't have a desk or filing cabinets. The philosophy is that you think faster standing up. Most of our internal meetings are done—you guessed it—standing.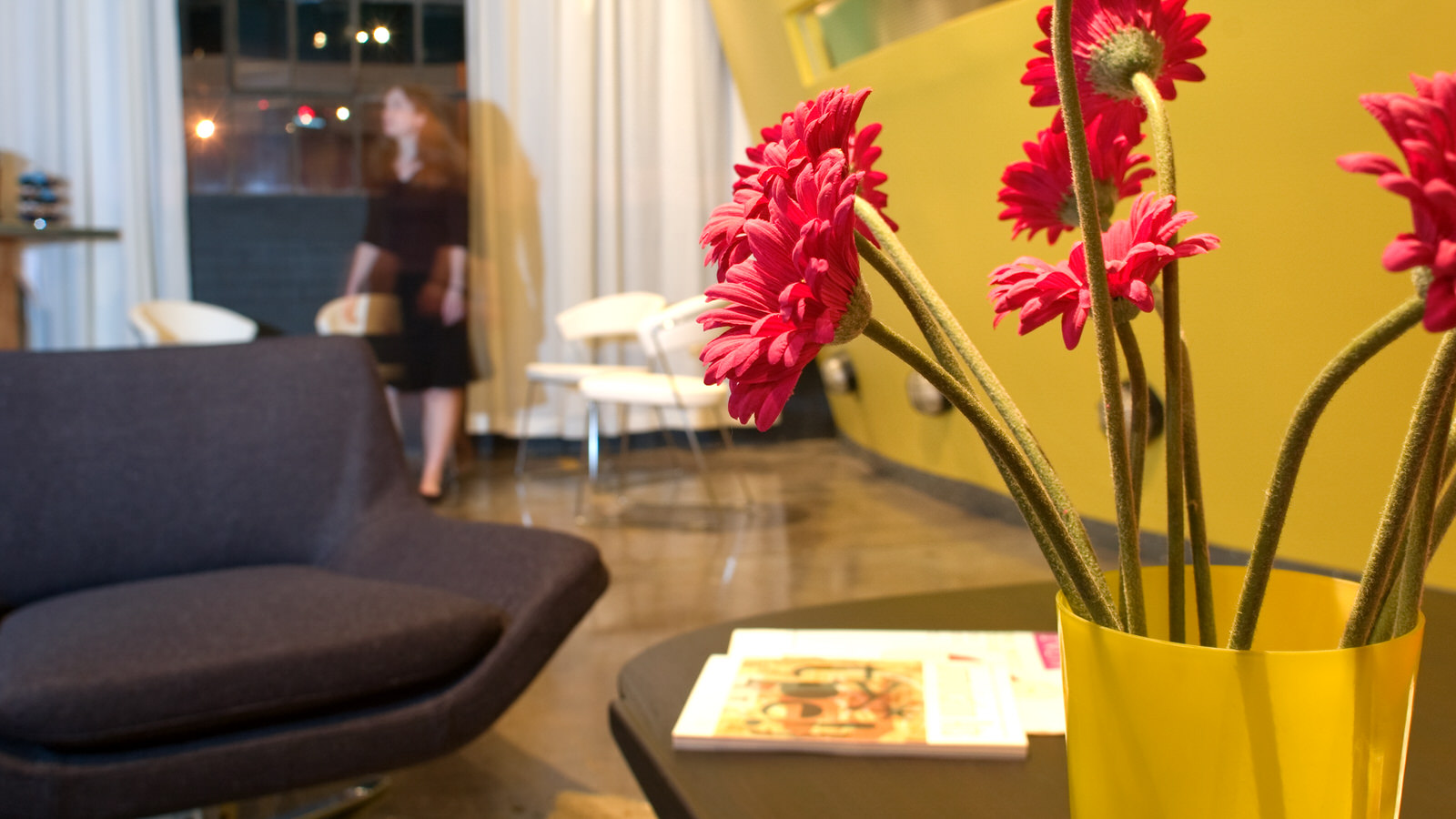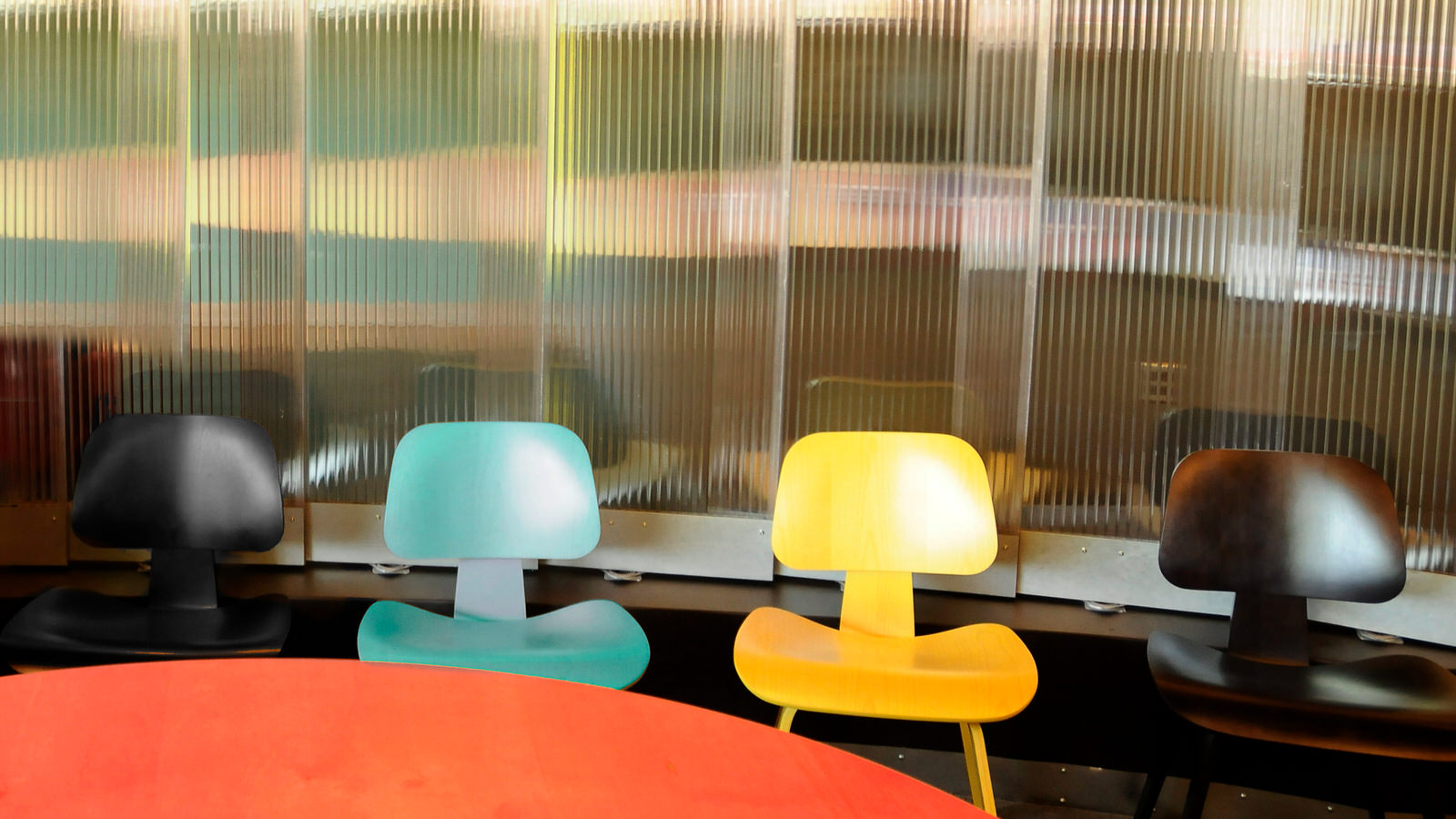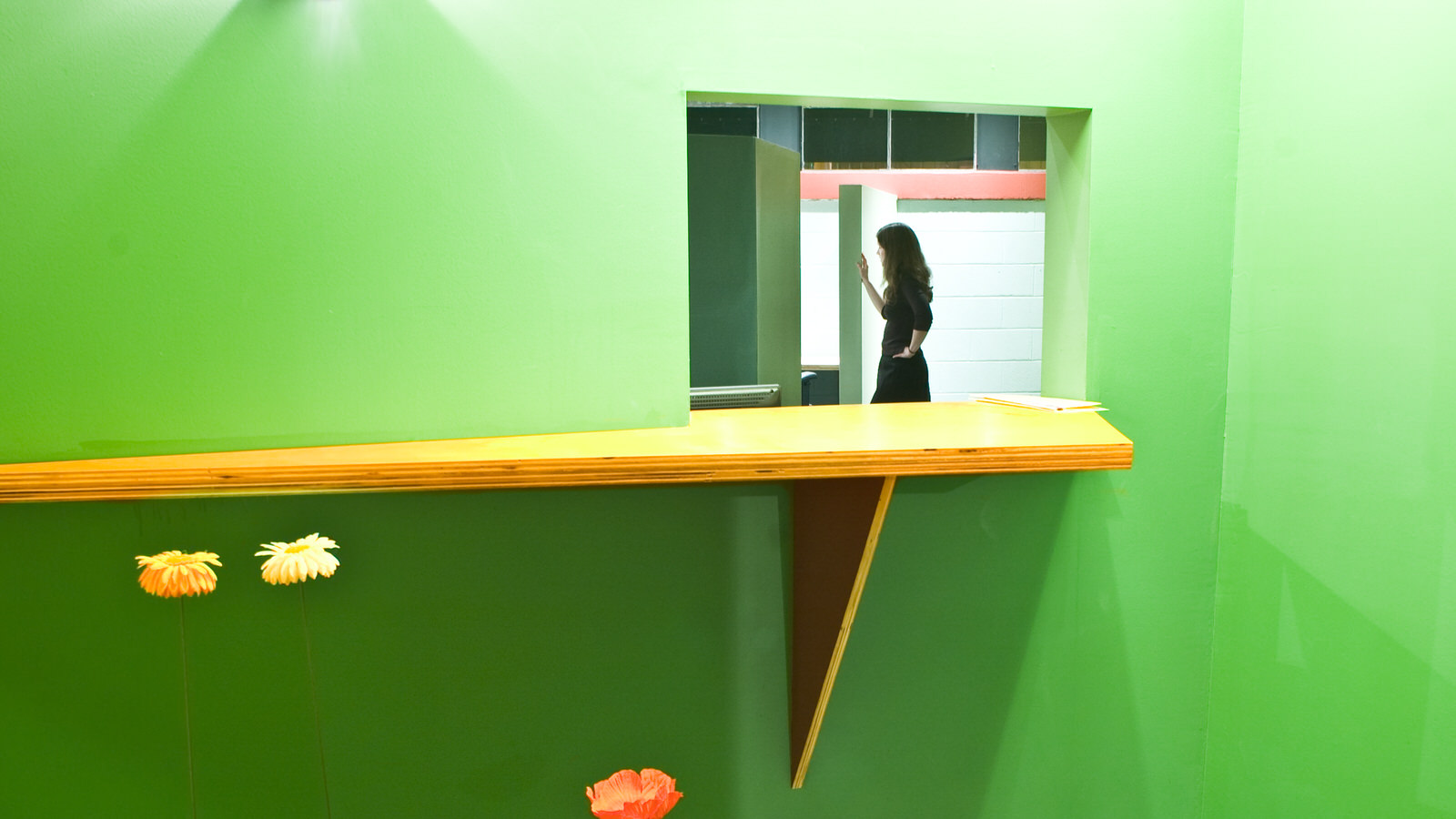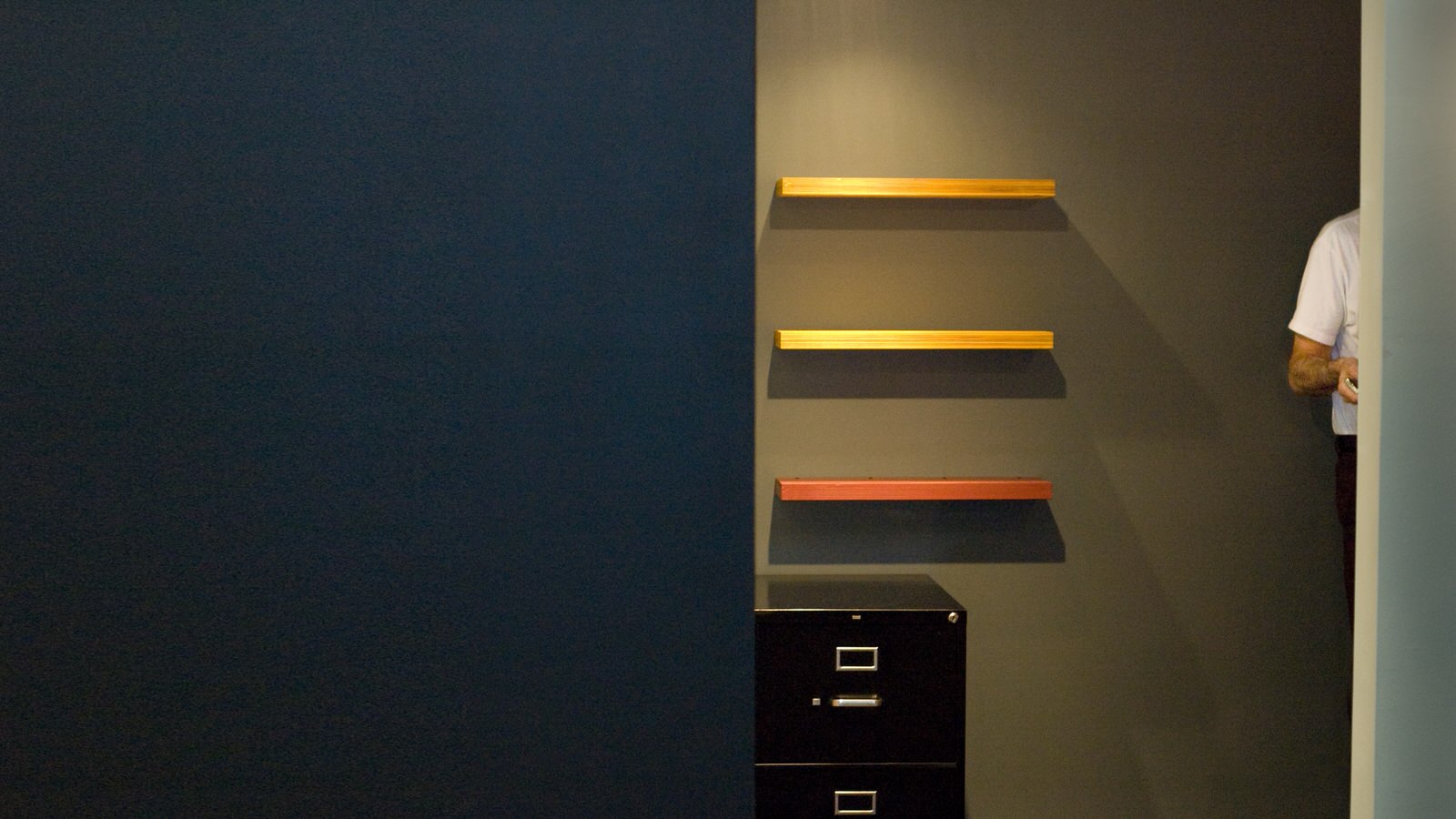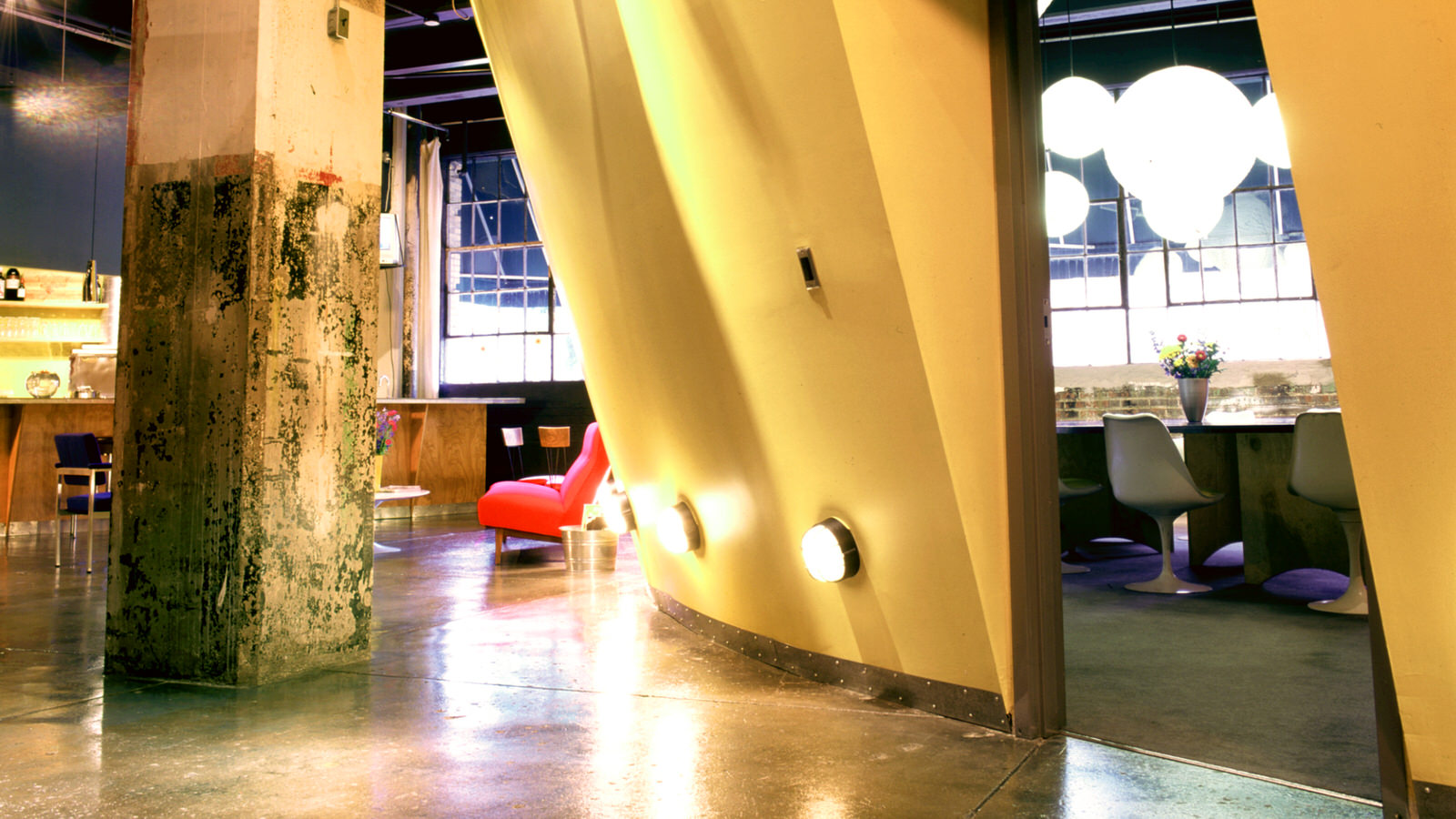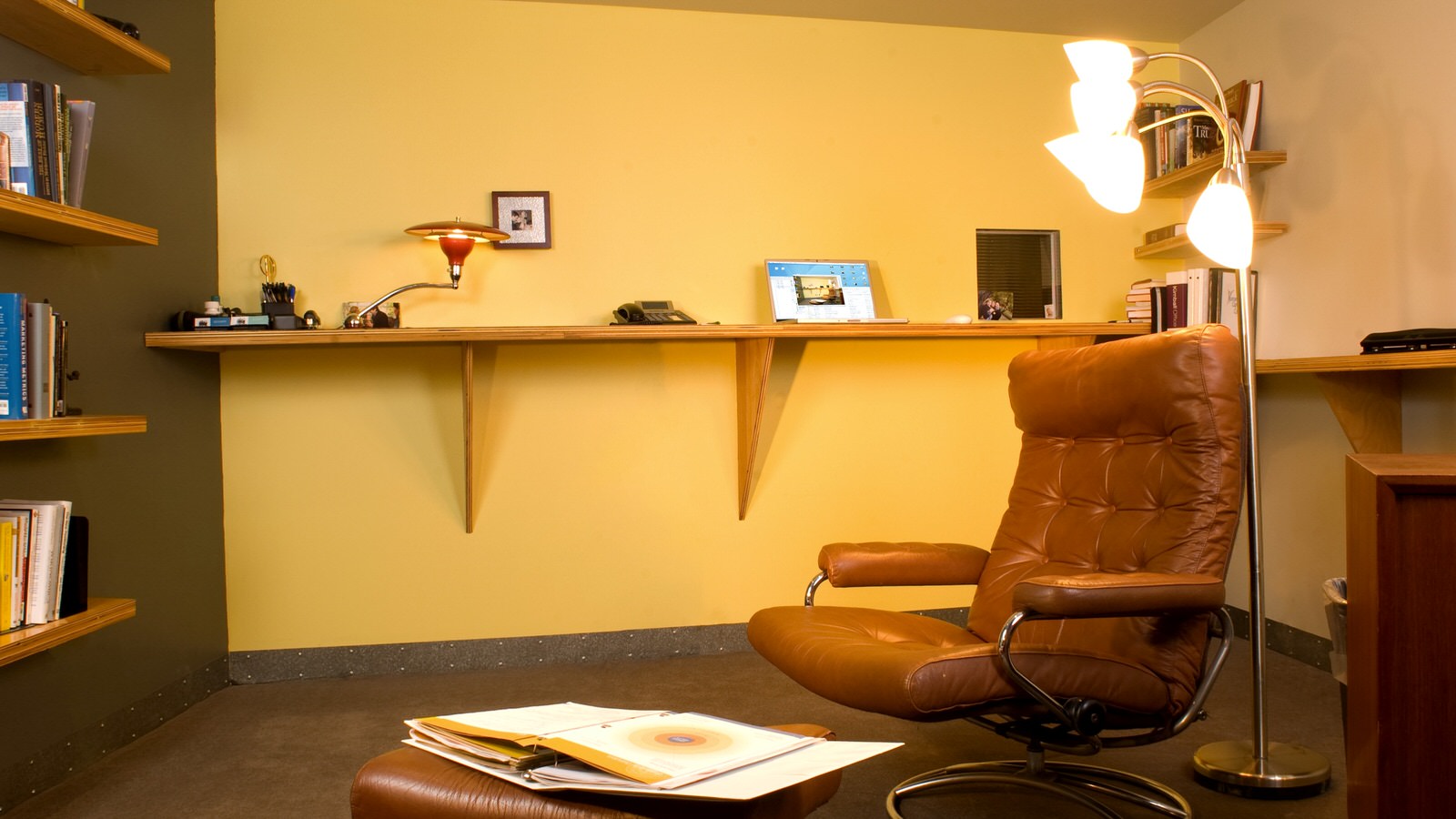 BUT ENOUGH
ABOUT US, LET'S TALK
ABOUT YOU